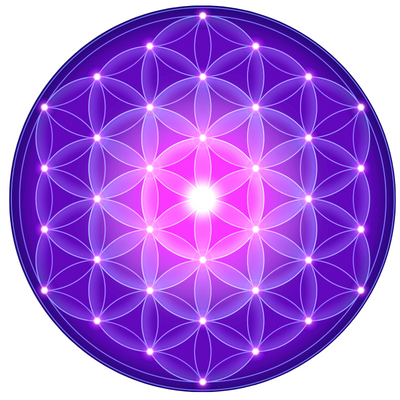 Ignite the light from within you
~ with Claudia Anghel ~
Personal & Organizational Guide
Gene Keys Guide & Ambassador
I invite you to an introduction to the Gene Keys – What they are, How to approach and integrate them – and to explore the Activation Sequence, the first of the 3 sequences of your DNA map.
"If you are in front of this text,
you probably felt it was time to find out
how you can live your life to your true potential,
the gifts and graces with which you are endowed.
It doesn't mean you haven't done it before,
but it means that you can find out how you can be even more present in your life,
and more spiritually fulfilled and more aware of your purpose,
of the highest purpose for which you came into this life.
All of this is waiting in the codes hidden deep in your DNA.
What will they reveal about you?"
~ Claudia Anghel, Ambassador and Guide Cheile Genelor,
Program facilitator. Learn more about me here.
This sequence is dedicated to those who wish to initiate working with the Gene Keys and focuses on the Activation Sequence, the first of the 3 sequences that make up the Golden Path, the one that opens this inner pilgrimage of reconnecting to the Self. It addresses the 4 spheres – Life's Work (your relationship with your outer work), Evolution (your relationship with your inner work), Radiance (your relationship with your physical body and health), and Life's Purpose (your higher purpose), as well as the paths that connect them and they make them work together in our DNA – the Path of Challenge, the Path of Revelation and the Path of Central Stability.
Together we will learn what each sphere means (sphere theme, key energy, and line archetype), how the spheres communicate with each other, and how you can find the genius hidden in the four Prime Gifts in your DNA.
"You are about to begin a wonderful journey towards your Life's Purpose.
We all want to know why we came here.
This question is as old as the world.
But as you will discover, the Purpose of Life is not so much about what you came to do,
but about how you will do it.
What you will do is of secondary importance.
Our main goal is to live well,
to live with passion, to learn from mistakes and to grow continuously,
beyond the parameters that our minds or others have set."
~ Richard Rudd – Treading the Golden Path, Part I, The Activation Sequence
"… The advantage is that you don't have much to change in the outer plane of your life.
You adapt the teachings to your daily rhythms, and not the other way around.
As contemplation deepens, with time,
the living wisdom within you begins to awaken to another level,
bringing with it unexpected changes and new perspectives.
In short, we call this process Self-Enlightenment."
~ Richard Rudd – Treading the Golden Path, Part I, The Activation Sequence
Have you wondered why health problems occur? Why do tensions arise at work? Why, perhaps, your purpose is not clear to you?
Through this series of sessions I will facilitate your learning of:
The 4 prime gifts in your DNA

A new perspective on the relationship with your work, your physical body and your purpose

How you can release your creative energy, your genius, hidden in your genetic codes.
Taking this journey in a group offers you:
The chance to know other Gene Keys voyagers who are in the same 'moment' as you in their seeking process.

The opportunity to be listened unconditionally in the sharing sessions, by people with alike needs and stories.

The support and inspiration from the group, in its collective aura, for your individual alchemical process.
*******
From previous participants experience:
"The gift I gave myself by coming to the Activation Sequence course facilitated by Claudia brought great joy to my soul. I am grateful that I was part of a wonderful group together with whom I experienced truly magical moments. The manner of the course, the space and the knowledge offered with so much joy and gentleness have contributed enormously to my inner transformation, my perception and the way I manifest in the world.
It was like a beam of light, like a laser that "illuminated" my wounds and shadows that I rejected or denied or that I was simply ashamed or afraid of. It helped me understand that all I have to do in order to heal is accept them so that I can shine in the world through my gifts, so that I can feel healthy and comfortable in my body, and not dissipate the vital creative energy that's so needed today in the world, to be manifested by each of us."
~ M. C. – Participant September – November 2020
*******
COURSE SET UP
Bi-monthly masterclasses, 8 sessions of 120 minutes each

Q&A sessions, 3 of 60 minutes each

Unlimited access to Richard Rudd's Golden Path source materials – individual study material for each sphere, meditations, Activation Sequence book, including subsequent updates

Duration: 4 months
I look forward to explore the Gene Keys – Activation Sequence together!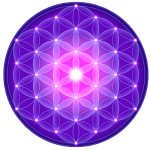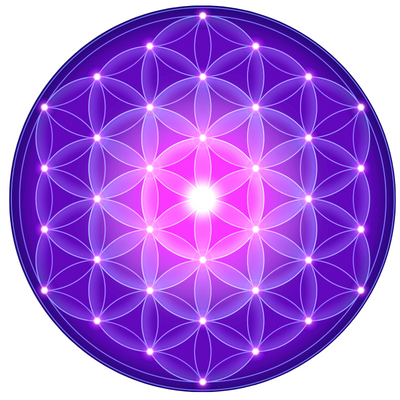 * Full payment upon purchase