Page currently under translation. We thank you for your patience!
The HarRa Center is deeply committed to anchoring the transmission of the Gene Keys and expressing it through a rainbow of individual and group activities. We bring together good and beautiful people to connect with their inner spark; we encourage them to bring their genius into the world with grace, courage, patience and ease. In the warm and gentle space of the HarRa Center we lovingly serve the community from a holistic perspective, serving the Whole at the same time.
The HarRa Center grows organically, with patience, in a contemplative way, teaching us how to pause, how to fully experience processes together, and how to merge with the flow of actions flowing from an open and overfull heart.
In such a short time I realised that, above all, what has been created and what I love the most is the magic of family alchemy that takes place through the HarRa Center, the community that we build together, the human touch and the heart-to-heart connection.
It seems that the Gene Key 37 that I have in my Life's Work and the Community Channel that is defined in my Human Design Chart is manifesting in a happy way. 
COMUNIUNE
PREZENȚĂ
TRANSMISIUNE
RECUNOȘTINȚĂ
SĂRBĂTORIRE
CONTEMPLARE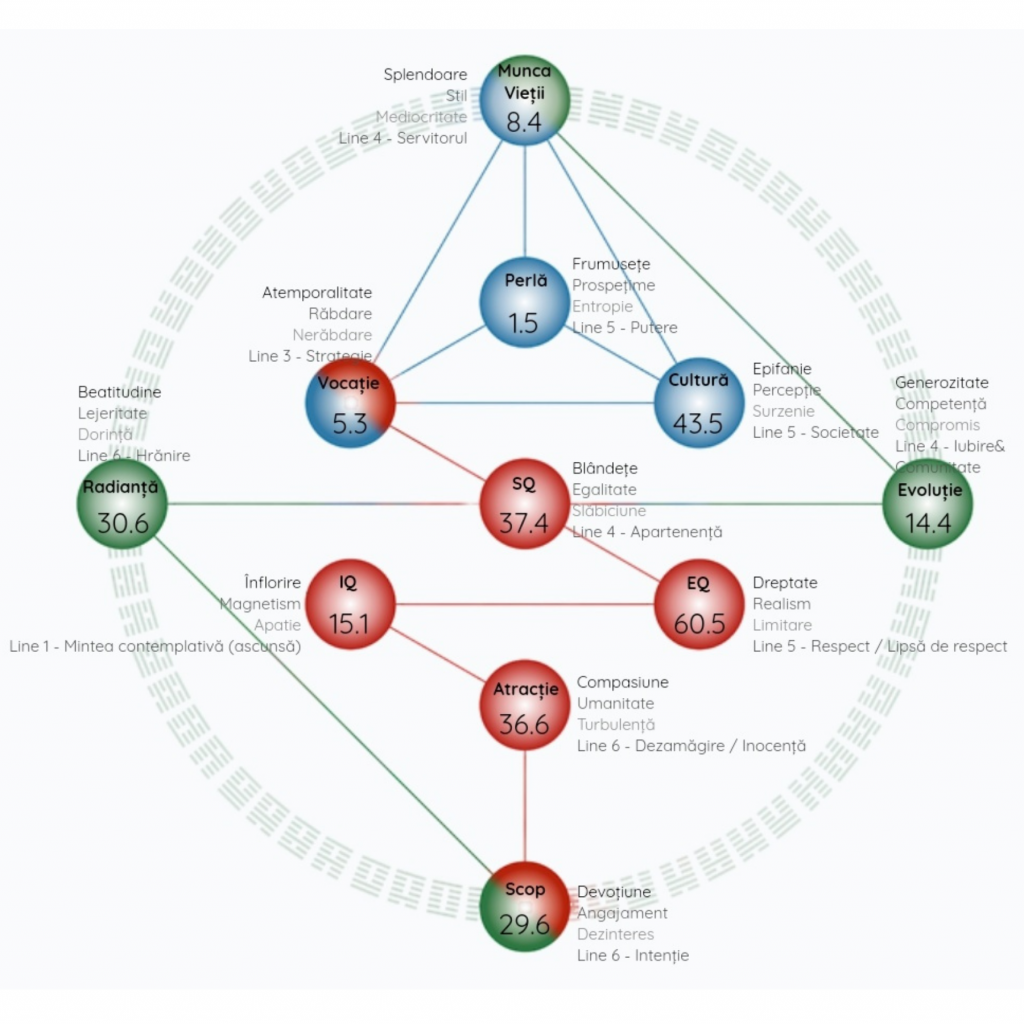 Profilul hologenetic al Centrului HarRa
OM NOU
ÎNȚELEPCIUNE
RECEPTIVITATE
ÎMPREUNĂ
TRANSMUTARE
CREATIVITATE
We warmly invite you into the Gene Keys Community.
We take part together in working groups, workshops, retreats, celebrations and genius launches.