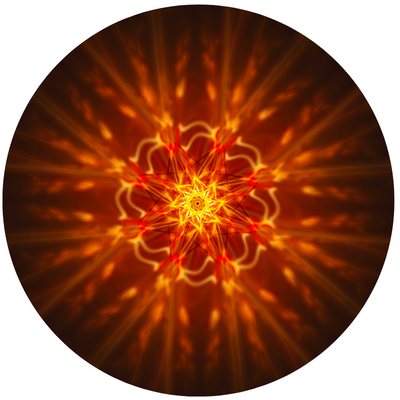 ~ with Claudia Anghel ~
Personal & Organizational Guide
Gene Keys Guide & Ambassador
Dear Gene Keys enthusiasts, we invite you to the School of Love in the form of an in-depth working group dedicated to those of you who have already accepted the challenge revealed in the Activation Sequence, who embraced your higher purpose and opened your being to go even deeper inside yourself.
And now that you have gathered the courage to look honestly into the inner world of emotions and find out why our relationships are a mystery and why they appear so challenging to us, conducting the program in the form of a working group will facilitate:
Gentle support in going deeper into the Golden Path with consideration, presence and deep patience

Understanding the new perspective that the Venus transmission brings to us on relationships and launching new questions to help us consciously bring out the best in us

Guided and shared contemplations supported by the collective energy of the group, the process being now deeper and more subtle.
"The entire sequence is effectively wrapped up in both the Purpose and Vocation/Core Spheres. Thus, the flow of the sequence flows in both directions, making us experience the two processes intertwined – evolution and involution." ~ Richard Rudd
We will work with both the practical approach – unfolding from Purpose to Vocation, and the mystical approach – unfolding from the cosmic womb into the mother's womb and then into this world (from Vocation to Purpose).
We will share, meditate and exercise in practical ways, we will learn and be together contained by the group energy, working in a relaxed, warm and welcoming atmosphere.
*******
Beautiful shares from previous participants experience:
Going through the program harmonised in me aspects related to self-confidence, emotional balance, the different responses to situations other times perceived as catastrophic.
~ I.C.H. – participant May 2021 – March 2022
I gained openness in areas such as awareness over my own resources, harmony in the relationship with my daughter, and acceptance in the relationship with my mother.
~ M. G. – participant May 2021 – March 2022
It was a real reassembling of the puzzle of life, aspects of me forgotten or abandoned came back to life uniting in a wholesome way with the others and bringing a clear perception over my existence. All in all, a gentle caress, and the support of the group that later became my soul family made me flourish even more.
~ M. B. – participant May 2021 – March 2022
For me, the Venus Sequence experience is a collection of strong essences gathered in small containers.
~ C.R. – participant May 2021 – March 2022
A wonderful course with answers to who I am and not who I thought I was. A course that develops your communication skills in relationships, as well as reminds you of the experiences of childhood and adulthood. It makes you trust yourself, ask for forgiveness and care more about yourself. It makes me love myself more and love more in general everything that surrounds me and I feel my heart jump for joy thanks to the experience gained from this course.
~ M.A. – participant May 2021 – March 2022
*******
This sequence requires integration time, so the meetings will take place every 2 weeks for 9 months – with a total of 18 meetings. During the first 6 months of "pregnancy" we will be working on your profiles, and in the last quarter we will work on special themes, such as the woman/man preparing to become parents, special situations with children, compatibility in couples, in groups, family.
 It is recommended that you have previously completed the Activation Sequence revealed by the Gene Keys profile. If you haven't yet, we invite you to learn more about getting started with the Gene Keys working group by going here (link Activation Sequence). You can also engage in an individual transformational journey through our Gene Keys Coaching service in the form of individual sessions. You can also go through the Activation Sequence with Richard Rudd, Tanmayo Lawson, Elijah Parker and the global team of Gene Keys Ambassadors. For this, learn more here (https://genekeys.com/product/activation-sequence/).
WORKING FORMAT:
18 bi-monthly group sessions, 3 hours each
18 Q&A sessions, 1 hour each, on the alternative weeks
Final retreat at the end of the program
Total duration of the program: 9 months
Investment: X euro
*For family participation, a 25% discount is given for the second person and a 50% discount for the third person.
*A 10% discount is given for the purchase during the program of the book: The Gene Keys Book and The Venus Sequence by Richard Rudd and the Wisdom Keepers set by Rosy Aronson. Astea nu le avem in engleza, deci cred ca fraza asta o eliminam.
PAYMENT OPTIONS
Full payment within 7 days from the date of registrations opening – 10% discount —> 

Full payment after 7 days from the date of registrations opening —>

Payment in 2 instalments X  euro/each —>